Verveine Collection

Read All Reviews ( 210 )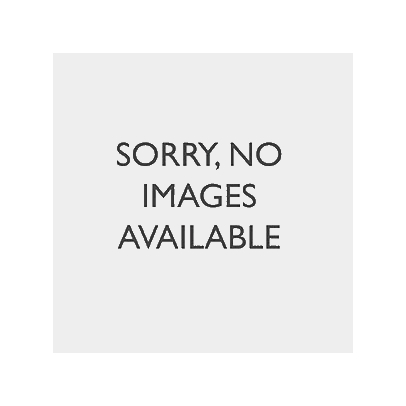 view full size image
Why we love it

Drawing inspiration from the rolling fields of Provence, home to an abundance of orchards, herb gardens and hours of sunshine, breathe in the uplifting fragrance of Verveine. Imagine cycling across picturesque groves, as delicate notes of verbena float alongside our zesty blend of ripe oranges and lemons. Lovely and refreshing in the bathroom, especially uplifting in the living room.

Delivery

FREE STANDARD DELIVERY on UK orders over £50

Standard delivery 3-5 days £4.95
We can gift box most items
Collect+ service available: see more details
Next day delivery available, order by 7pm: see more details
International delivery available on many items
For information on all of our delivery services click here

Reviews

Here are some reviews from people who have bought from us

Verveine Collection

LOVE THE DIFFUSER AND THE FRAGRANCE

Smells so fresh

Great scent. Not too over-powering.
Nice container.

Have it in the house all the time

Really like the product - the perfume is stronger than the White Lavender diffuser I used to use.

A better quality of diffuser than those that I have purchased from others

This was a second purchase as I was so pleased with the first one.

Not as much scent as expected even with 6 sticks. Dissapointed..

Delivered on time

Fabulous scent

Great product beautifully packaged

Amazing scent, really fresh

Lovely

Liked the fragrence

really love this - wouldn't change anything

Fresh,clean and lemony. I use in bathrooms also lovely in summer in kitchen/breakfast rooms

Brilliant aroma. This is 3rd one I have had

The best air freshener I've had. Lovely.

Quite subtle - this is good. Not as fresh a smell as the Verveine body products. A bit expensive.

Everyone comments on the fragrance from this diffuser, many friends now buy the same

Replacement

The smell is wonderful.Not artificial like air fresheners

one of my favourite scents

Beautiful smell radiates through the lounge

It's not my taste

Gorgeous

Lovely fragrance, long lasting

My first ever diffuser and with three boys in my house it's great to ha e a toilet that smells so nice!

smell
not that keen

Lasts for a long time - have tried other brands but keep coming back to this one due to quality

Love this scent in my kitchen

Good product for a gift

Trying to get the stopper out was not simple. I spilt some of the contents in the process

This difusers is my best. Lovely smell

Beautiful, fresh clean smell.

love it - always got this scent around the cottage.

lovely fresh smell

Had this before and smell Is beautiful and they last a long time.

Love it, i just find them difficult to open

Lovely clean, fresh fragrance which is lovely in our hall. Visitors have commented very favourably.

Love vervienne scent. Especially the candle.

V good

Great scent. Burns well.

It is lovely - a little expensive even with the discount

It's great to be able to refill my diffuser and have fresh sticks

Lovely smell

USEFULL TO KEEP RATHER THAN BUYING A FULL DIFFUSER, A GREAT IDEA

The perfume is light and crisp. Beautifully packaged.

lovely fragrance for my home

Bought it for my daughter who loves this

Lovely

Not used yet.

Doesn´t seem as strong as usual

My favourite scented diffuser - it went easily into my original pot thanks to the small plastic funnel that came the set.

Great smell

Have had then before

Great idea

Hurrah for refills. Much better in terms of value and the environment

Smells wonderful and looks good.

I have one in all my rooms it makes a the rooms seem well welcoming and fresh

Really glad that refills are now available and excellent that they come with new reeds but wish the packaging wasn't as wasteful

Appreciate the lower price of the refill. Teamed it with candle and room spray.

My favourite fragrance from white company

Didn't like the scent... it smells like lemon lozenges.

One of my favourites. Nice fresh scent.

Lovely & long lasting....better than any others

Fresh, citrus delight!
Love the idea providing a refill as it is such a shame to throw out the empty bottle.

Beautiful fragrance.

Expensive

The nicest diffuser ever and refillable too.

Lovely - purchased before.

It was for a gift, so it hasn't been opened.

Excellent candle and packaging as always.

what lovely luxury gifts they make.

It is a gift so I haven't yet tried it but the person did tell me they are beautiful

Lovely, purchased similar before so good quality as expected.

No

Beautiful scent! Our home smells lovely

Long lasting lovely fragrance

Love it

My all time favourite. Uplifting zingy scent that fills the room but doesn't overpower. I am prone to migraines & this can trigger one but if you want a mood enhancing candle that isn't sickly sweet this is the one for you

Bought for my daughters because I know they love the fresh Spring like perfume, an ideal gift.

Such an uplifting fragrance

Beautiful set

Very pleased with my gift, presentation box is lovely and delivered in a few days. Will definately order from you again. First class service

Love it

great products, will make a great present

Beautifully presented

So gorgeous I'm buying it for a friend.

Beautiful smell. This was a birthday gift but I've previously bought the range for myself

Good presentation bought to give as a gift and is ideal.

Beautiful gift se of my favourite scented goodies! Excellent value and beautiful packaging

Beautifully presented.

Purchased as a present and recipient loved it.

Would change nothing

Lovely set but a little pricey for what you get

Lovely

Christmas gift received with joy, always a winner at this time of year

The bath products I prefer

Love this fragrance

Smells gorgeous

Have bought this item before (Spring Flowers) for myself but this set is for a gift. Tested in shoo and know the recipient will love this set.

Delighted with gift sets, nice packaging too.

Just gorgeous!

Love the products. Great service! I could order over here in Canada and have it sent to my daughters place in England!

Increased price.

Purchased for Christmas gift. Good quality packaging

Perfect product for y downstairs cloakroom, everyone loves the fragrance

Would not change a thing .The smell is divine, makes your skin so soft.So please don't . Thank you Kathleen

Lovely packaging good product, look exclusive

This is the second time I have purchased this product - lovely perfume

They were presents, but I love all your products,that's why I give them!

I love this product & always buy as a special gift for friends - I did think it would arrive with one of the bags you get when you buy in store though.

Perfume is great and body lotion just the right consistency.

I love this fragrant smell as leaves skin soft and sikly.

Invigorating

A very good smell. It was for my husband, and the smell is wonderful.

A regular purchase of mine excellent

Lovely product

change nothing

wonderful,refreshing fragrance - haven't come across better.

Love this product . It gives you a lift on a morning Its so refreshing

Love the fresh invigorating aroma ,great to wake you up in the mornings

Lovely wake up lemon shower fresh especially in this hot weather

very refreshing

I love this shower gel,it gives a real zing to your morning shower,so refreshing

as above perfume great and lather just right

Lovely fragrance. lasts ages and washes well

Lovely fresh and luxurious hand wash

I have always bought this as smells lovely, even after washing my hands, people have comment how lovely my hands smelt ! certainly recommended this product.

Have gone through countless bottles of vereine hand wash and hand cream, it smells great. X

Especially pleasant aroma.

My daughter loves it hence the reason I bought it because I loved using it at her home

Love this product and it is always in my bathroom along with the vervaine hand cream.

I aways buy this hand wash, the smell is my favourite and I love using the hand cream too.

This is my bathroom hand soap and reinforces its companion hand lotion. Lovely products. Only wish The White Company has a shop in the West Quay complex in Southampton.

Wonderful perfume

Standard in our bathrooms as it works for him and her.

Lovely fragrance.

Very fresh would not change anything would not change anything

A little goes along way and smell great

Fresh and citrus

The fragrance is so fresh and yummy!

I have tried many of your hand washes but my family love this one

Fresh aroma liked by family

I always buy white company hand wash and cream and this time was unabe to get to shop so took on line option. Big mistake I got a soapy box. What a shame as I do love this product.

Good product.

The best hand wash ever

Purchased 2 verveine hand washes - the pump on one of the bottles which releases the hand wash does not work however can swap over when the other bottle has been used up. Cannot be bothered to return however would be an issue if had only be bought one of them. The box they were delivered had been put over back gate, don't know if the impact of this resulted in jarring of the bottle and pump, hence it not working.

Love the fragrance and the quality of this handwash. The hand cream is also very moisturising and makes the beautiful fresh fragrance last longer.

I do like using this product, hence the reason I bought it!

lovely products, smells divine

Beautiful bottle and scent

I shall enjoy using this...going back fo soap rather than using products in plastic bottles! Until I know plastic is definitely recyclable

I love this soap, great product !

Repeat purchase

Really like the perfume of the product.

As expected but are for a present

Nice smell to experience in your life.

Love White Company soaps they last so well and smell fantastic but I've given them good rather than excellent because of their very high price, I'm not sure they can be said to give good value for money and at this price (£7 a bar) I'm beginning to think twice about buying - they were £6 and that was expensive but I felt I could justify that as they lasted longer than others.

Good quality

Gorgeous

Quality of product and beautiful aroma

beautiful products to use

excellent, iy leves your hands smelling clean.

Nicely presented. Needed only pretty wrapping paper to give it as a gift

The White Company's products never fail to please. Recipient delighted with gift.

The people that I gifted with products love them. Wish I had bought for myself too!

Excellent product.

No comment yet as was bought as a gift for Christmas

Better packaging

Smells fresh and clean and is long lasting.

QUALITY PRODUCTS, BEAUTIFUL FRAGRANCE . VERY KIND TO HANDS . HIGHLY RECOMMEND.

Christmas gift for my mother as she loves it.

Such a great smell and I love the pump dispensers.

Have ordered previously very nice

Wonderful

An all round favourite to give and receive. It really is good for hands and nails.

The first set of hand cream and soap I received, the soap dispenser didn't work. It wasn't cheap so was very disappointed.

Bought for a present so it's not been used yet but have bought it in the past and both me and the recipient love it. It's packaged nicely in a gift box and is an ideal present.

Bought for a Christmas gift, presentation looks very good

Love the smell and texture of this range.

smells delicious and looks smart in bathroom

again, quite expensive

Probably prefer Verveine to Flowers because I prefer the perfume - less sweet and 'flowery'.

Love the smell!

I love the smell and quality of this product, it lasts for a long time.

Love the quality of the products

I'm a great fan of verveine. Love the product.

I first received this as a gift from my daughter.., my Sister in law then 'tasted' it and loved it so was an easy decision to gift her some... we all love the fragrance

I just love the product and continue to purchase this for myself and for gifts for friends.

A runny hand cream ~ not rich or nourishing ~ wouldn't buy again ~ not worth the money.

Luxury

Item [hand cream] delicious! If only the "action pump" provided worked! This is the third lot I have had, and each time I have had to replace the original pump with that taken from a cheap [Cutex] hand wash to allow the lotion out of the bottle! A situation which I have pointed out to White Co, and which should be rectified.

Very good hand cream, rich, but easily absorbed and such a fresh smell.

It's. gift

Love this product. A little goes a long way. Has been difficult in past to use all in the bottle, so new pumps are welcome.

I love the actual hand/nail cream. It smells delicious, and certainly works , especially on my rough elbows [elephantitus??]. Just wish that the pump-action worked to enable me to get it out of the container!! At the cost of this item, is it too much to ask for a reasonable quality pump action?

Probably the best hand cream on the market. Not sticky or greasy, it is an excellent product!

Heavenly fragrance.

BUYING A GIFT?
Just tick the gift-box option during checkout to make it even more special.
false
false